Clothing & Apparel
Clothing & Apparel
From coats and coats to running shoes, from travel bags and suitcases to evening dress models, all kinds of products and parts you can think of in the name of clothing and shoes are offered to you in the Clothing & Apparel category with the assurance and quality of Soppigo.com. Each of the items that should be in your wardrobe in the clothing category, including top, bottom, outerwear and underwear, is here with a wide variety of alternatives and affordable price options. High-heeled shoes for women, shirt models specially designed for men, salopets for children, overalls and pajamas are just a few of the prominent items in this catalog. In addition to classic and standard items such as jeans, t-shirts, shirts and jackets that you use daily, evening dresses and elegant suits that you will enjoy on your special occasions are also impressive in this category. Of course, the shoe models, which have become the favorite and weakness of women, are among the items that should not be missed. Here are all the most trendy and cool pieces that a woman should have in her shoe closet, especially boots, boots, stilettos and platforms. Bags, the indispensable match of shoes, are also offered to your liking with a wide variety and model options. Sports backpacks, portfolios and crossbody bags are among the most preferred bag models in this category … It is very easy to find the most suitable piece for your needs in the Clothing & Apparel category that appeals to people of all ages and genders, especially women, men and children. In addition to these, it is also possible to encounter trendy sunglasses and eye-catching bridal gowns in this category. To summarize, this category is waiting for you to meet every need of your wardrobe.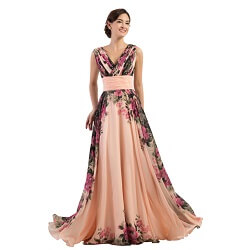 Women's Clothing
Trench coats and leather jackets that you can comfortably wear on all your combinations become classics and maintain their popularity every season without exception. Moreover, you never have to stick to a single color when choosing among these products. You can combine a trench coat of your choice with your favorite stiletto shoes or cute ballet flats and make your daily elegance perfect. Black leather jackets are the saviors of the cool weather. If you cannot decide what kind of coat to wear on you when you go out, choose your black leather jacket that suits almost all combinations and ask "What should I wear?" you can get rid of your trouble instantly.
Skirt models, which are among the most popular pieces of each season, enrich and color the Skirt category. You can combine in many different ways, especially in recent years, by using flared skirt models with high heels, you can both achieve a stylish look and make your height look taller. The hijab clothing category, which stands out in women's clothing, is offered to your liking with a wide variety of items such as skirts, overalls, abaya, and hijab dresses. The variety of products in the Plus Size category, which is not forgotten by women who follow big size fashion, proves that fashion is not limited to body size.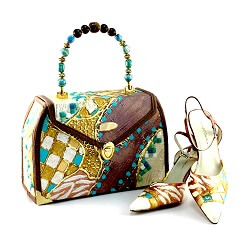 The Most Stylish Shoes, Trendy Bags and Convenient Luggage
Shoes and bag models are among the first pieces that come to mind when talking about trends, fashion and style. When it comes to choosing shoes for both men and women, it is necessary to choose very carefully and carefully. Especially the comfort of the shoes worn while going to and from work is as important as its external appearance. You already know that the shoes you wear while running all day long and trying to complete your work should be comfortable, of high quality and long-lasting. It is possible to get a perfect shoe experience by choosing among the shoe models of popular and frequently preferred brands . When it comes to shoes, naturally, the models are not limited to one type. Cool stilettos, stylish booties and a symbol of femininity are just a few of the shoe models frequently preferred by women.
On the other hand, when you choose and buy your favorite shoes, it cannot be said that your job is complete. The number one team of shoes, bags are as important a detail as shoes. Suitcases, another indispensable part of every wardrobe and home, are also offered to your liking in the Luggage and Suitcase category.  Traveling becomes much more enjoyable with these convenient and stylish suitcases.
Showing 1–12 of 37 results